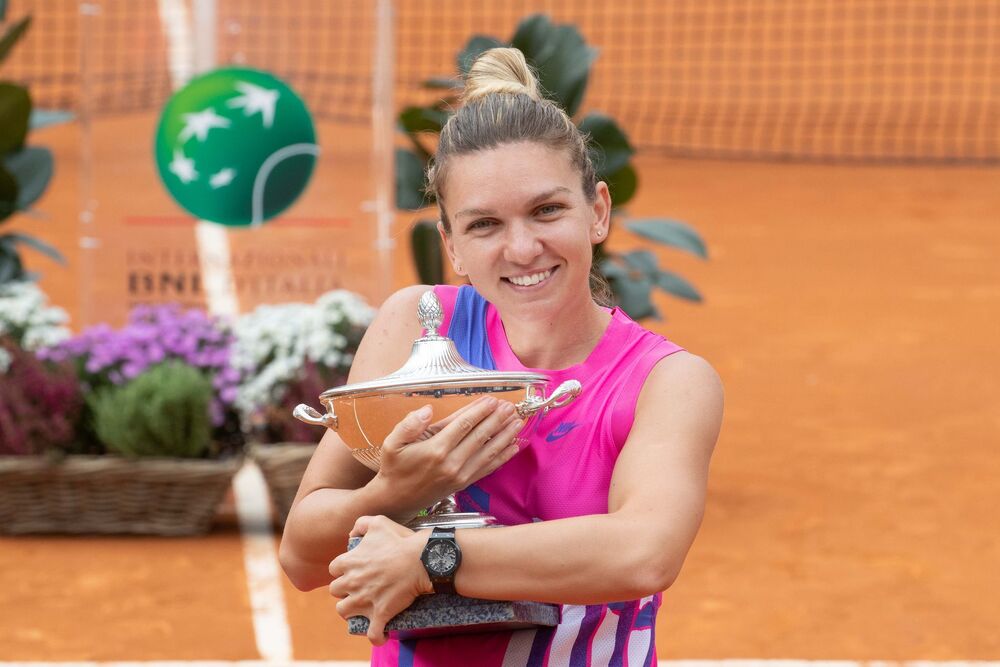 WTA - Rome 2020 - Les résultats - Halep s'impose
Retrouvez sur cette page les infos et tous les résultats du tournoi féminin de Rome (Terre battue) prévu du 14 au 21 septembre...
...
Les infos
Main draw dates: Monday - Monday, September 14-21,
2020 Singles Final: Monday, September 21, 2:30pm
Doubles Final: Sunday, September 20 Venue: Foro Italico
Status: Premier 5
Staging: Tournament's 76th edition
Draw sizes: 56 singles / 28 doubles teams / 32 singles qualifying
Surface: Red clay / Outdoors
Total prize money: €1,692,169
Tennis Ball: Dunlop Fort Clay Court
...
Singles wildcards: Elisabetta Cocciaretto (ITA), Camila Giorgi (ITA), Jasmine Paolini (ITA), Venus Williams (USA), Vera Zvonareva (RUS)
Youngest singles player: Coco Gauff (USA), 16 years old (March 13, 2004)
Oldest singles player: Venus Williams (USA), 40 years old (June 17, 1980)
Best result by a qualifier: runner-up – Alizé Cornet (2008)
Best result by a wildcard: semifinal – Mary Pierce (1995), Serena Williams (2010)
...
Palmarès
2019 [4] Karolina Pliskova (CZE #7) Johanna Konta (GBR #42) 6-3 6-4
2018 [4] Elina Svitolina (UKR #4) [1] Simona Halep (ROU #1) 6-0 6-4
2017 [8] Elina Svitolina (UKR #11) [6] Simona Halep (ROU #4) 4-6 7-5 6-1
2016 [1] Serena Williams (USA #1) Madison Keys (USA #24) 7-6(5) 6-3
2015 [3] Maria Sharapova (RUS #3) [10] Carla Suárez Navarro (ESP #10) 4-6 7-5 6-1
...
Une finale tronquée suite à la blessure de Pliskova
...
...
Les réactions
Simona Halep :
"I know these times are very difficult but thank you for coming. It was a good energy on the court and I really enjoyed to be here. I want to say congrats to Karolina.
I know it's not the way we want to finish a tournament in a final, but you played great this week so congrats, good recovery, and good luck at the French Open. Probably we will meet in the final.
"In 2013 here I started to come to the top of world tennis. I really enjoyed and I was really happy on court that I could do the semifinals then. Since then I started to play really well and finally after two finals I could win this title.
I love this tournament and I'm really happy that I have this beautiful trophy in my hands"
Karolina Pliskova :
"Thank you all for coming. It was great to play with some fans this week. Disappointing for me to not finish today, but Simone, obviously too strong. I always have to be 100% to play a good match against you.
Congratulations for the whole week. I think you deserve the title."
...
Photo : WTA
...