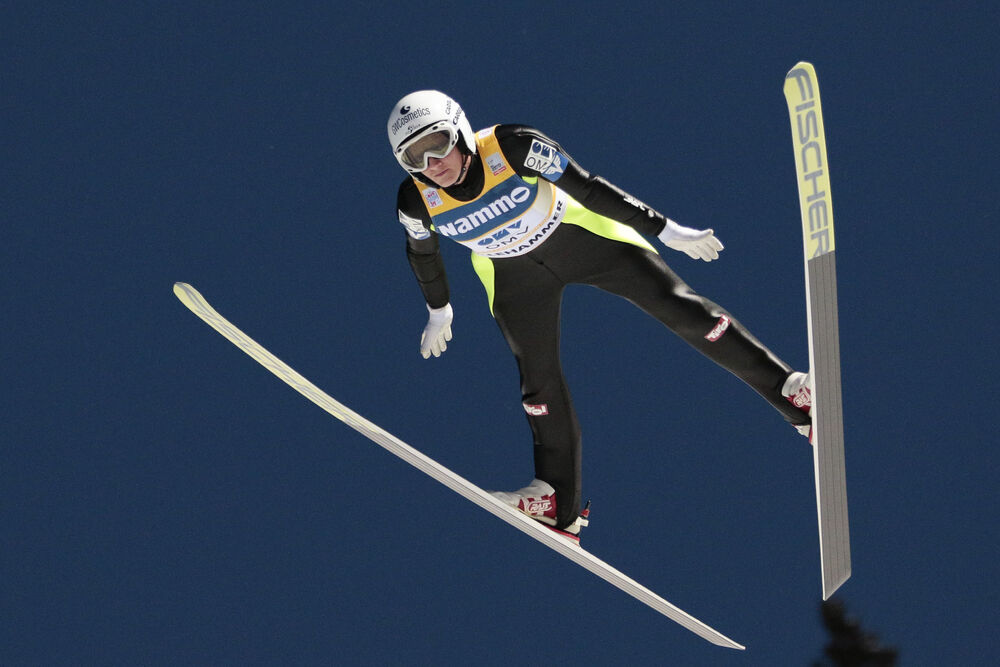 04.12.2015, Lillehammer, Norway (NOR):Daniela Iraschko-Stolz (AUT) - FIS world cup ski jumping ladies, individual HS100, Lillehammer (NOR). www.nordicfocus.com. © Modica/NordicFocus. Every downloaded picture is fee-liable. NordicFocus
Saut à ski : Iraschko renoue avec le succès
La gagnante du globe de cristal 2015 s'impose aujourd'hui sur le tremplin Russe de Nizhny Tagil devant sa grande rivale Sara Takanashi et sa coéquipière Eva Pinkelnig. Bonne 11eme place pour Julia Clair...
Denne artikkelen er over 7 år gammel, og kan inneholde utdatert informasjon.
...
...
Les réactions :
Daniela Iraschko-Stolz (AUT):
"I have had a terrible pain in my spine in the morning and didn´t want to compete at all. The team encouraged me. We had a 27 hour travel to Nizhny Tagil and I basicly didn´t sleep. I took an hour nap while the trial round and felt better ever since."
Sara Takanashi (JPN): "I still have to watch my jumps on video. But I think I did a good job. Even though I am not entirely happy with the result and would like to win tomorrow."
Eva Pinkelnig (AUT): "I feel great. I am on the podium with two of the best Ski Jumpers of all time. This is a huge honour to me. I didn´t think too much before the second jump and it worked. Of course, with the results also my expectations are growing. I am curious, how things will go tomorrow."
...
Le Top 15
...
Photo : Nordic Focus
...